IdeaForgeLLC
Microporous Polyvinyl Chloride (mPVC)
Innovative Polymer Solutions
Smart polymer technology enables the creation of porous polymer resins using known commercial manufacturing processes. These advanced materials possess unique characteristics, including high surface area, tunable percent porosity, and a high degree of structural uniformity. The porous structure of these materials allows them to be used in a variety of applications, such as fluid delivery, support matrices for particles and fibers, and filtration systems. Smart polymer technology is a promising field with significant potential to revolutionize material science.
Tailored to Meet Your Unique Needs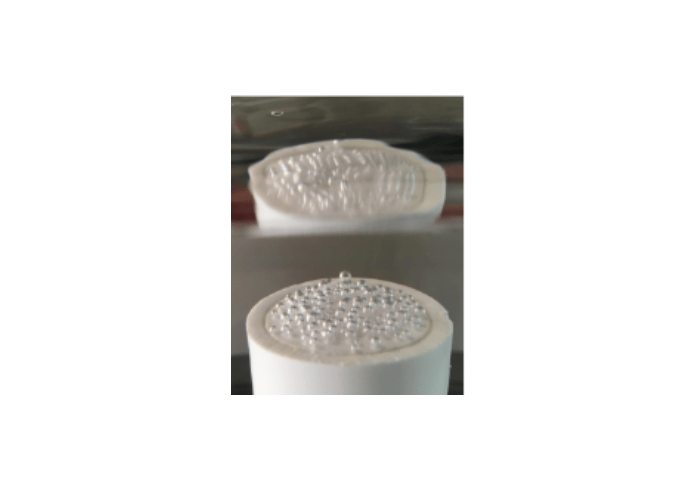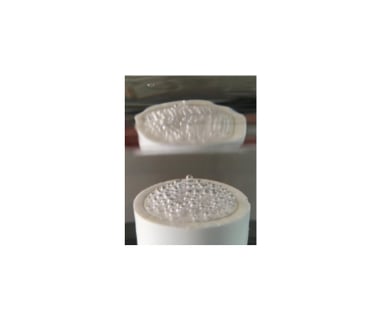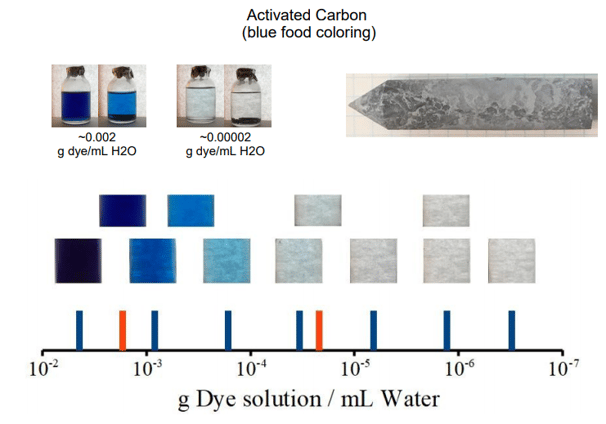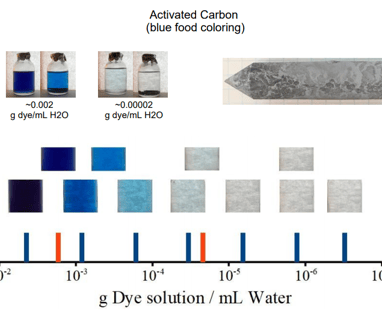 Innovative Polymer Solutions from Idea Forge LLC
At Idea Forge LLC, we understand that not all polymer needs are the same. That's why we specialize in microporous PVC resin and custom formulations that can be customized to suit your specific requirements.
See our microporous PVC containing activated carbon for filtering needs. Static removal of blue dye is shown to the left.
Our products are of the highest quality and we strive to exceed your expectations with exceptional customer service and consultation on polymer-related issues. Let us help you achieve your goals.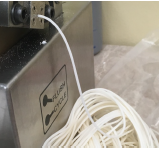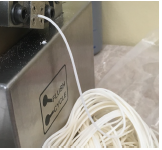 Our Products and Services
At Idea Forge LLC, we offer microporous PVC resin and customized resin formulations designed to meet the specific requirements of our clients. Whether you need a custom resin blend or our standard mPVC formulation for irrigation or microbubble formation, we have the expertise and experience to deliver the highest quality products and services that exceed your expectations.


We have prototyped volume capabilities to formulation your custom resin formulation. IdeaForgeLLC has micro-compounding equipment and a BOY22A small run injection molding capabilities to rapidly develop a resin for your needs.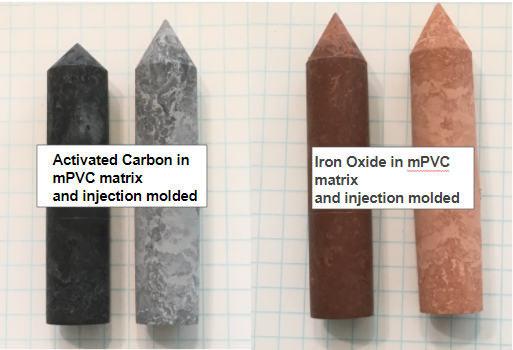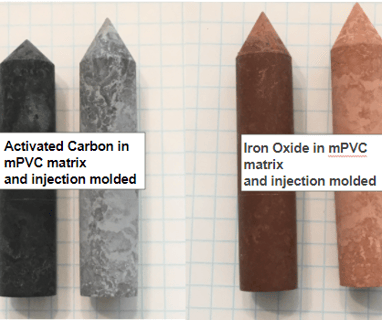 Our Consultation Services
In addition to our top-notch products, we also provide expert consultation services to help our clients tackle any polymer-related issues they may face. Our team of experienced professionals can offer insights, advice, and solutions that will help you achieve your goals and overcome any challenges. From product development to quality control, we are here to help every step of the way.
Unlocking your polymer potential with IdeaForgeLLC
Idea Forge LLC is a leading provider of microporous PVC resin and specialty resin formulations. Our mission is to help our clients achieve their goals by providing expert consultation on polymer-related issues and delivering exceptional products and services that exceed expectations.